Preparation
Preparation
In this section, we will create a QuickSight Enterprise account to use for performing data representation. If you haven't signed up for QuickSight, follow these steps.
You can download the attached dataset directly below.

sales.csv (1592 ko)
Sign up for QuickSight
Go to AWS Console, type QuickSight in the search bar, and access the service.

Click Sign up for QuickSight.

We will subscribe to the QuickSight Enterprise version (After the lab is done, you can cancel the subscription). Select Enterprise > Continue.

Select Use IAM federated identities & QuickSight-managed users.
Under Select a region , click Asia Pacific(Singapore).
Set QuickSight account name as you like (eg admin-created date).
Set email to receive arbitrary notifications.
Scroll to the bottom of the page and click Finish.
After successful creation, select Go to Amazon QuickSight to be directed to the QuickSight homepage.

At the Welcome to QuickSight page, click the X icon to close the Welcome page.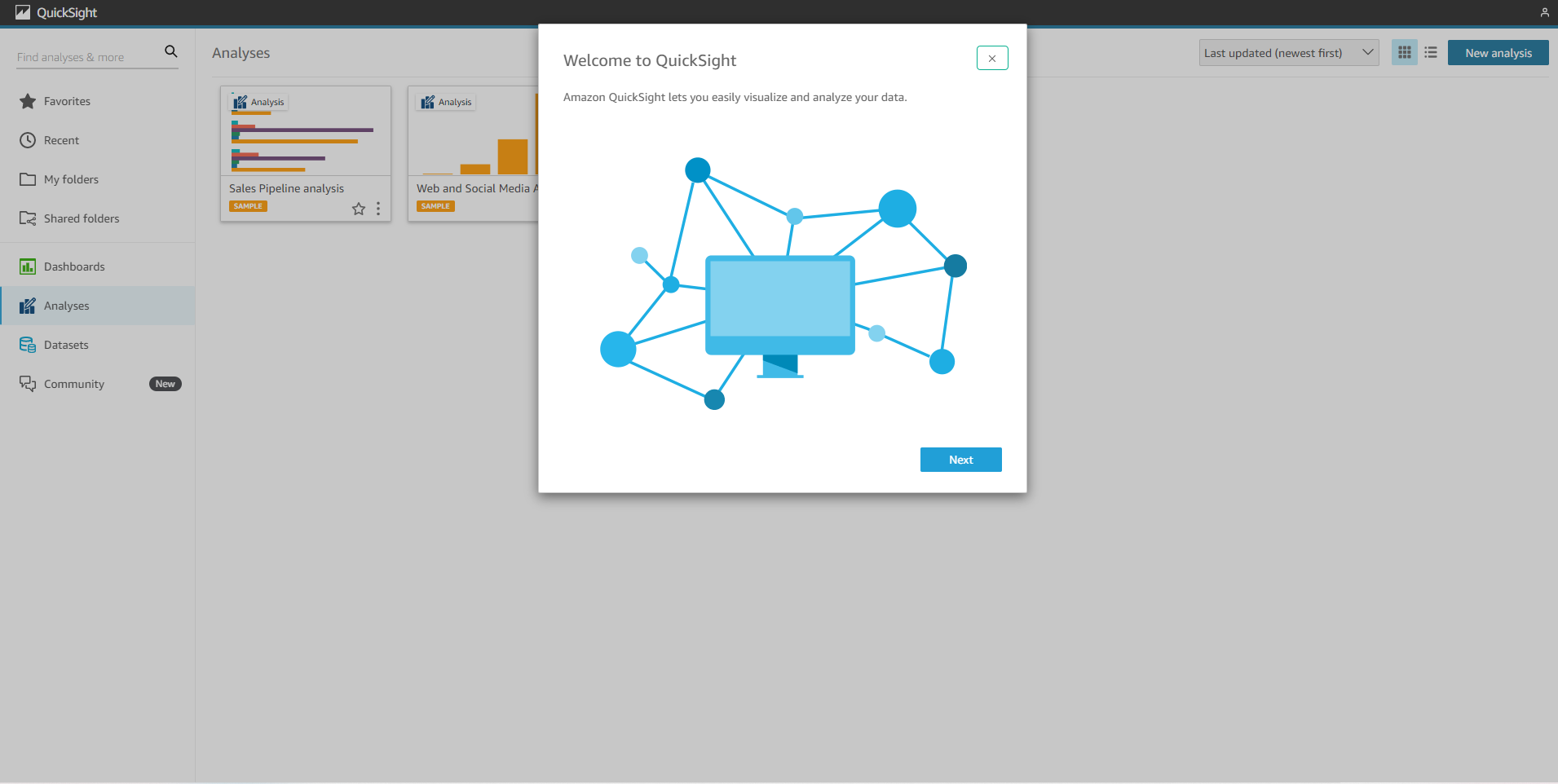 We will proceed to build the QuickSight dashboard in the next step.